Our Student Tour Services
We make your planning easy!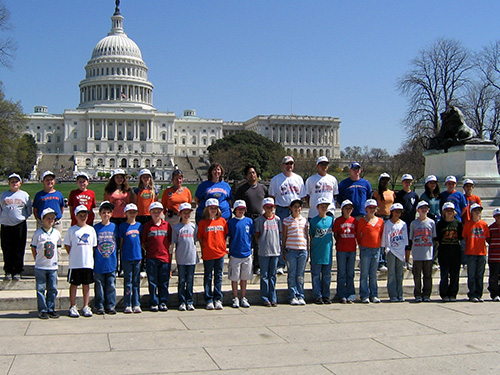 Customized Package Pricing
One If By Land Tours, Inc. uses its buying power to reduce the cost of the tour for the student. There are no hidden add-ons or surcharges. Prices are based on the maximum number of tour participants and are adjusted to reflect actual registration. Complimentary teacher/ chaperon tours are based on an industry-leading one per ten ratio. Package prices are inclusive of transportation lodging, attractions and food. One If By Land Tours, Inc. uses only well-known brand name hotels. We examine yearly to be certain that they meet standards of safety, cleanliness and convenience. While student tours generally overnight in a suburban location, we guarantee that you will be close to all major attractions. Students are accommodated in quad occupancy and teacher/ chaperons are in double occupancy. Theme restaurants, smorgasbords, and buffets are used in our meal program. Fast food restaurants are never used unless requested by the teacher-in –charge Deluxe continental breakfasts and/or buffet breakfasts are included in the price. Which breakfast is served depends on the choice of the hotel.
Reputable Transportation
One If By Land Tours is proud of its reputation for 35 years as a safe and reliable transportation company. We no longer operate our own coaches. However, we contract with operators that share the same values regarding safety and service. We only charter from companies approved by local school districts. Our company is a member of TSX (Transportation Safety Exchange) and we hire companies that have been approved by TSX. All coaches are lavatory equipped with DVD players for your enjoyment. The seating capacity of coaches can range from 47-59 passengers. State, city, and district requirements regarding insurance and driver qualifications are strictly adhered to. We keep insurance certificates for each bus company on file. We can honor requests for driver abstracts from most companies.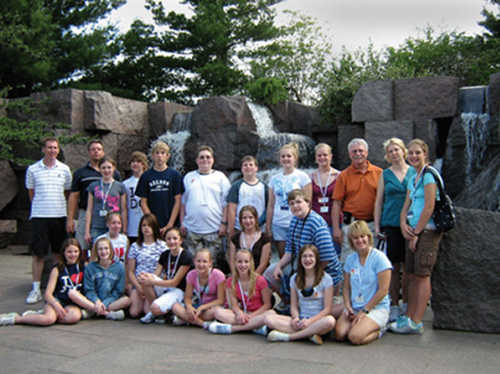 Proven Product
One If By Land Tours Inc. continues to lead the industry in value and quality of program. Each year we make dozens of changes and introduce new products. We still visit and evaluate all the components of our packages to assure they meet our standards. Every tour is customized to meet the needs of your students.
Service with a Smile
One If By Land Tours was founded in 1980 by Stuart Weisberg, a teacher in the New York City School System for 12 years. Stuart understands the level of dedication needed to give students a well-rounded education. Travel is a perfect learning opportunity for children of all ages to exit the classroom and step into a live learning environment. We want to help you make memories like this with your students to last a lifetime! Our staff is extremely dedicated to making sure we provide the best value in student travel. Our Tour Directors are carefully selected based on skills, knowledge, appearance, and people skills. We pride ourselves in the flexibility of our tour directors and their ability to think on their feet!
Request a Quote
One If By Land Tours
TOLL FREE: 800-592-5566
LOCAL: 704-844-2415
FAX: 704-844-2423
MAILING ADDRESS:
PO Box 78798
Charlotte, NC 28271